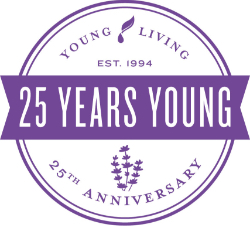 One of the things I am asked about so often is how best to use oils for little ones. And even more specifically, how to use them to help kiddos navigate big feelings.
This is a road every mama walks - how to soothe her little ones. I am so thankful that essential oils came into my life, because they have been one of the surest ways to bring comfort to my little ones when they experience sickness, anxiety, trouble sleeping, staying focused, and that is just the tip of the iceberg. Talk about the best tool for Mommies who need to keep their sanity. I am all in for that support! And believe me, talking to a Mother of three who "HAD" chronic migraines so bad that was considered disabled. But refused, a daughter who epilepsy with headaches, and my son who is allergic to just about everything. I was never the mom to believe that all this homeopathic medicines actually would work, including the CBD oils. But finally I said "It can't get much worse, two seizures and 17 migraines in a 45 day period." I said lets try it.
And here I am to tell you, these all natural remedies, straight from the "Seed to the Seal" as they say, I have not had not one seizure nor my nine year old daughter. Not one migraine. One partial headache, but during a menstrual cycle. Which BTW normally would be in bed, no lights, a/c at 60 degrees with ice packs on my head for at least 48 hours. To having a slight headache!! I can not tell you the LIFE that has finally been brought back to me. And my kids. Tears come to my eyes when thinking about it. My life was full of pharmaceutical medicines, over 12 pills a day. To only taking my All in One vitamin! So I hope that after reading this and have any doubt in your mind, think of my story and with my young children. Thank you YL essential oils for saving my family....Oh and my house will forever smell amazing! :)
Here are a few techniques I picked up from babies to adults and how to keep their well being Happy and Healthy.
For really little ones, from babies to toddlers, I am obsessed with Gentle Baby. It is an incredible source of comfort for kids. For newer babies, just putting it right on my chest and then snuggling is all a baby needs. It may take some time, or it may work right away, but it definitely helps both mommy and baby to calm down and reset.
When trying to support kids that are a little bit older, I always reach for my lavender. It's such a beautiful oil for so many things, but it is especially for those moments where we need a sense of calm. Adding orange makes it even more soothing and smells incredible. I will put both in the diffuser, or rub them, diluted, onto my kids shoulders or along their neckline. The combination of gentle touch and the scent of the oils brings an immediate feeling of calm! Plus it smells absolutely amazing!
Two oils that are amazing for a calm afternoon and evening are Peace & Calming and Peace & Calming II. The first is perfect for promoting a peaceful environment, any time of day, and we especially love using it in the evening and at bedtime. Peace & Calming II does the same, but what makes it so special is that it contains Vetiver, which is incredibly beneficial for those who need help with calm and focus. When their energy takes our kids in every direction, and they need a little extra help, this little oil does the job so well! We love diffusing as soon as we get home from school to help transition into doing homework and setting the tone for the rest of the day together.
Nighttime can be overwhelming with all the chaos running around and the stress of just trying to get everyone to calm down for the night… We need all the help we can get to get these active minds and bodies to settle and this is where our Dream Catcher oil is a DREAM! It supports and calms and is the perfect addition to your diffuser or bedtime roller for you and your babies. We ADORE this one in our diffusers at night.
The truth is, there are SO many oils that can help the whole family find calm when they need it most, Clarity when needed the most, all around health issues, the list is endless. And not only the oils but the wide range of natural cleaning products that make your house shine with no harmful ingredients. Learn More here about the oils and find recipes for your needs..