First and Foremost as one sister here at Simply, I am always on the look out for the REAL DEALS and the legitimate ones...So far here is what I have for ya sisters...
These are Direct Sales Companies I actually joined, paid and try to sell. Which made me some money, and the others a complete loss. First and foremost my only suggestion would be to minimize and prioritize what it is you want to sell . Do your research. Like HERE at Simply Mommies. As a mother of 3, there is always almost a necessity need for extra income. And Direst Sales now has taken OVER the social media platform. From Sprees to Shopping with Mommies, almost everything you need you can get through Direct Sales (DS). Below are the companies that I joined and included a brief summary of my experience with them. Which ones are completely not worth your time or money, and some are great companies to work/network for extra income, and real FRIENDSHIPS that I have gained from being apart of.
DISCOVERY TOYS
- My very first company was with Discovery Toys. I thought how perfect, for my kids free toys, extra money, and work from home. Well sure how great they were when registering you, and making that commission, and then no where to be found. Not one of my girlfriends would even give it a second look. The toys are said to be birth to 12, and focusing on unplugging your child from the electronics. I should have unplugged the electronics and just told them to run laps around the front yard. The box came, every toy that I received was ABSOLUTELY SOMETHING I WOULD BUY for my FIRST CHILD AT BIRTH TO MAYBE a year old tops. Oh and needless to say the box with a welcome envelope, and sale receipts. Never heard from them ever again. So that was my first experience. Over $100 dollars spent, nothing for my kids who are 4, 9 and 10. And needless to say not a penny earned.
INITIALS-INC
-My next adventure I thought for sure would be an out of the park DS Company. And it is, IF YOU KNOW THE RIGHT PEOPLE AND FOCUS SOLELY on them, It is.... Initials-Inc. I tell you when I first bought the starter kit, I was blown away at the products. The quality, and the professional layout of it all. They sell top notch personalized bags from bushiness needs to beach bags. I have yet to sell I believe only one starter kit with them, but remember I have been joining everything to give you guys here at SIMPLY MOMMIES all the information I could get. So for the starter kit alone with incentives of trips and other great gifts Initials Inc. is a great stay at home, work from anywhere DS Company. Click Link Below to Check it out.
http://www.myinitials-inc.com/33834/
http://www.myinitials-inc.com/33834/shop/catalog.aspx?eventId=E283596&from=DIRECTLINK
http://www.myinitials-inc.com/33834/shop/eventhome.aspx?eventId=E283596&from=DIRECTLINK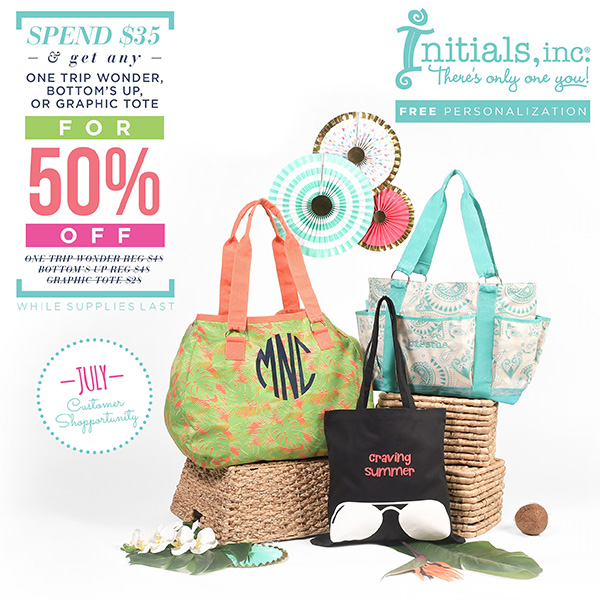 EMAIL PROCESSOR/TEXT FOR CASH
-I first joined a company that I got an email from that said something along the lines of "Do you know how to send an email or text?" If so, come join my team (with a picture) of a paypal account making all this money. I thought how simple right? And for $25 bucks why not? I am just going to go ahead an apologize to my parents for the thousands of dollars spent on my college education, because anyone with any kind of intelligence and I mean even if you know how to spell the word CAT intelligence should know better. I do not have a clue as to what the company is even called anymore. They had switched so many times probably from fraud (again my opinion) , and the 25 dollars yeah right....then it was another 75 dollars to have a site (which by the way was completely boot-legged) for customers to even join your team for $25 dollars....OH and lets not forget, you are not selling anything...YOU ARE SELLING MLM's or SURVEYS to people who think that all you have to do is send an email....NOPE. The very first thing that happened to me when I tried to send out my very first mass email (which btw are the emails they give you) every single one was rejected. The BS link they give you automatically SPAMS you and your email carrier now has you black listed....STAY AWAY FROM ANY KIND OF "TOO GOOD TO BE TRUE" THINGS LIKE THIS. Be honest with yourself do you really think sending emails and texting people will make you $5K a day?? Ummm No..Save your time and money.
YOUNIQUE COSMETICS
- I can not speak highly enough of this company. If you are a make up fan, perfumes, and lotions women, this is for you. I truly believe once the rest of the world get to know their products, you can say good-bye to all the Mac, Benefits, and all other middle to upper class cosmetics. I joined, my starter kit came with at least $500 worth of products, and again I was stunned. Their boxing alone was worth it. Beautifully put together, everything you would ever need to glam yourself up. Then you have the company itself. Support top notch. They even have daily face time or Zoom meetings just to chat and ask questions. Some reps send pictures of a new client with no make up on, and your time will give their opinion of what they think would go best with the clients skin tone. I actually have now not only joined, but actively use the products daily. I do not think I could use another. Well priced, long lasting, have never had to reapply unless a touch up maybe once throughout the day. Even their lip gloss' and lip sticks! OMG...let me not forget to tell you the LASHES!!! Their mascaras are as if I just got done with the make up artist and headed to a Black tie Wedding. Again, not all of the products are like that, my daily routine takes a total of 7 minutes. And you know how much better you feel when you just step out to the grocery store with just a touch of make-up. It increases your confidence , your mode and all around happiness. I would 100% recommend joining or ordering their products hands down. And once (which is not too far from now) this company spreads the word a little more here in the States, BYE BYE to all the others.
https://www.youniqueproducts.com/AshleyDoddoGentile
Usbourne Books and More
- I won't even go further than, if you are a Mommy, if you want your kids to love reading, if you want to seriously be able to make extra income, and really join this family ( and I mean it when I say Family) this company do not second guess. I will continue to be apart of Usbourne just simply for educational products for my kids, fundraising for your children's school, or baseball teams etc. Non stop donations to our military, and most importantly the FRIENDSHIPS I have made from being with them. I met one of my girlfriends through them, and next thing you know my kids are writing her grandchildren letters for pen pals, sending each other gifts. Talk almost everyday to at least two of them. And the consent support I get from these ladies, brings nothing but tears to my eyes. Their product alone sells itself. These books and homemade card boxes are exclusive. Again the starter kit alone worth it. MY KIDS LOVE IT. As do I. The incentive this year is a cruise to Alaska where I am hoping to (even if I have to buy the products myself) to earn and have a nice vacation for a once in a lifetime experience, with once in a life time friends.Check out the link below, you won't regret it!!
P.S.- They even offer Insurances from health to life insurance!!!!
-Pure Romance
-If you are the type of mommy who can host a "GIRLS NIGHT PARTY" (pretty much sexual fun more of a bachelerette, or wine night out with the girls) This is for you. Starter kit AMAZING! Very professional, have a HUGE VARIETY...;) Get Customer support, but this is not for the everyday Mommy. You must be able to sell this without hesitation. For me I don't think if I hosted a party for my girlfriends or a bachelor would have any problem. But you have to find the clientele willing to be open to this kind of party and products. Yes, Sex is a very big issue in relationships, and if you are not having any then click the link below and find you something to release that tension. All delivery is discrete and professional. But to make a lot of income you have to know where to go, who to sell, and be educated on each of these products. I have had a blast learning about the variety, So thanks Pure Romance for that! Always make sure to have simply mommies in for a discount on your orders.
www.PureRomance.com/SimplyMommies
Country Scents
- NEXT.....
Rodan & Fields
If you know women who need the high end product of skin rejuvenation then go for it!! If not, my opinion too expensive, not enough clientele, and hosting a party would bore the hell out of me. I know my only sale was my mom.
j Elizabeth Clothing & Accessories
Too die for clothing...OMG...I have ordered so many adorable things from them. I joined I think for $10. They give you your own website, it is just a matter of getting your website out there...BC these clothes sell themselves! Based out of Cincinnati, Ohio, and the creativeness of each outfit put together is just AMAZING!!! If you are a sports Mommy check out their Sports Section for Moms...Hilarious, Original, and Customer Service A+
https://simplymommies.jelizabethboutique.com
Athena's
Again another company like Pure Romance, but products below PR standards....In my opionion PR blows Athena's out of the water. For a quick cheap way go with Athena's (again if you know the clientele base) , but for the extra $20 bucks or so Pure Romance is the way to go.
JewelScents
Simply put AMAZING! Originated in the UK the candles and scents can not be beaten by anyone, and MY KIDS ADORE IT!! Here is the DS Company that has a twist, while using the candle or bath bombs etc. As the wax melts you will find a golden ticket like envelope, once the wax has melted with a pair of tweezers pull out the golden ticket, let it cool and open it...Now here is the twist inside the Golden Ticket is a piece of jewelry that values from $75-9500 dollars...I am not even kidding. My first one was an absolute beautiful ring 100 authentic (guaranteed) with brown gemstones in an oblique set. I wear it just about everywhere. By joining you will get the welcome kit, candles , website, and extremely professional once again SELLS ITSELF and will not disappoint. If you have a daughter of any age this is a definite. All jewelry and gems are backed with authentication and guaranteed. You SIMPLY can not go wrong here. Especially around Birthdays and Christmas.
http://www.jewelscent.com/SIMPLYMOMMIES
SUGAR SHOWER
-WANT TO KEEP YOUR KIDS BUSY THIS SUMMER? FORGET THE LEMONADE STAND, JOIN SUGAR SHOWER AND MAKE SOME EXTRA INCOME AND ALL THE FUN THINGS OFFERED FOR THE KIDS....ALWAYS REMEBER AT CHECK OUT IN DISCOUNT CODE : SIMPLYMOMMIES FOR YOU AUTOMATIC DISCOUNT JUST BY BEING A SIMPLE SISTER HERE.
DIS CODE: SIMPLEMOMMIES
TOO BE CONTINUED>>>>.... Subscribe for up to dates on new companies and how each one can make you money!!!
https://mbsy.co/mWtdj