Make the perfect family command center TODAY with our helpful tips and 10 creative command center ideas!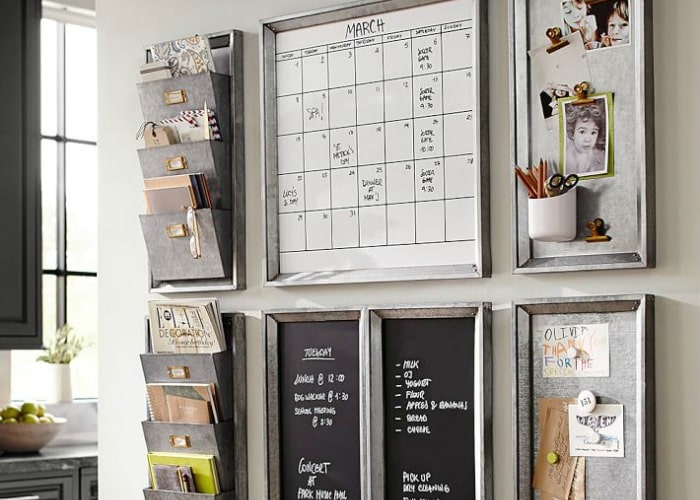 Any busy parent can attest to the craziness that comes from balancing the various family schedules. Sports practices, piano lessons, project due dates, picture day, field trip permission slips to be signed, etc. A household with kids (no matter how young or old!) is never more in need of a system for staying on top of all those details.
Usually comprised of a calendar, contact info, and a place for incoming mail and papers, establishing an efficient parent command center can make all the difference between pure chaos and smooth sailing!
HOW TO MAKE A HOME COMMAND CENTER
Think of your home command center as THE PLACE for all important things, and a way to stay on track of every event in your busy schedules. Find a place in your home that is in a prominent location so your family calendar gets seen and updated, and so your important papers are easily accessible and not forgotten.
Our command center is in the entry way to our garage. We see it every time we come and go, so our calendar gets checked often and important events are less-likely to be forgotten.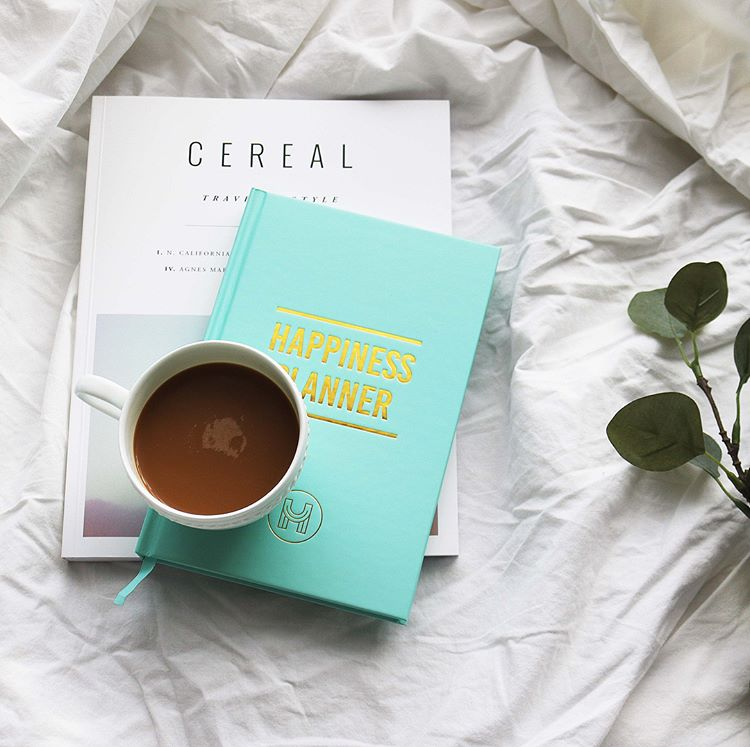 WHAT TO INCLUDE IN YOUR COMMAND CENTER –
Since every family is different, every command center will obviously vary. But here are some suggestions of what you could keep in your command center:
-A BIG FAMILY CALENDAR.....The bigger the better, I always say. This way you can spot important dates at a quick glance as you rush out the door.
(And keep reading to the end of this post for a special coupon to get a link to your personal coupon from SM.
If you want a smaller, notebook-sized calendar, we have you covered!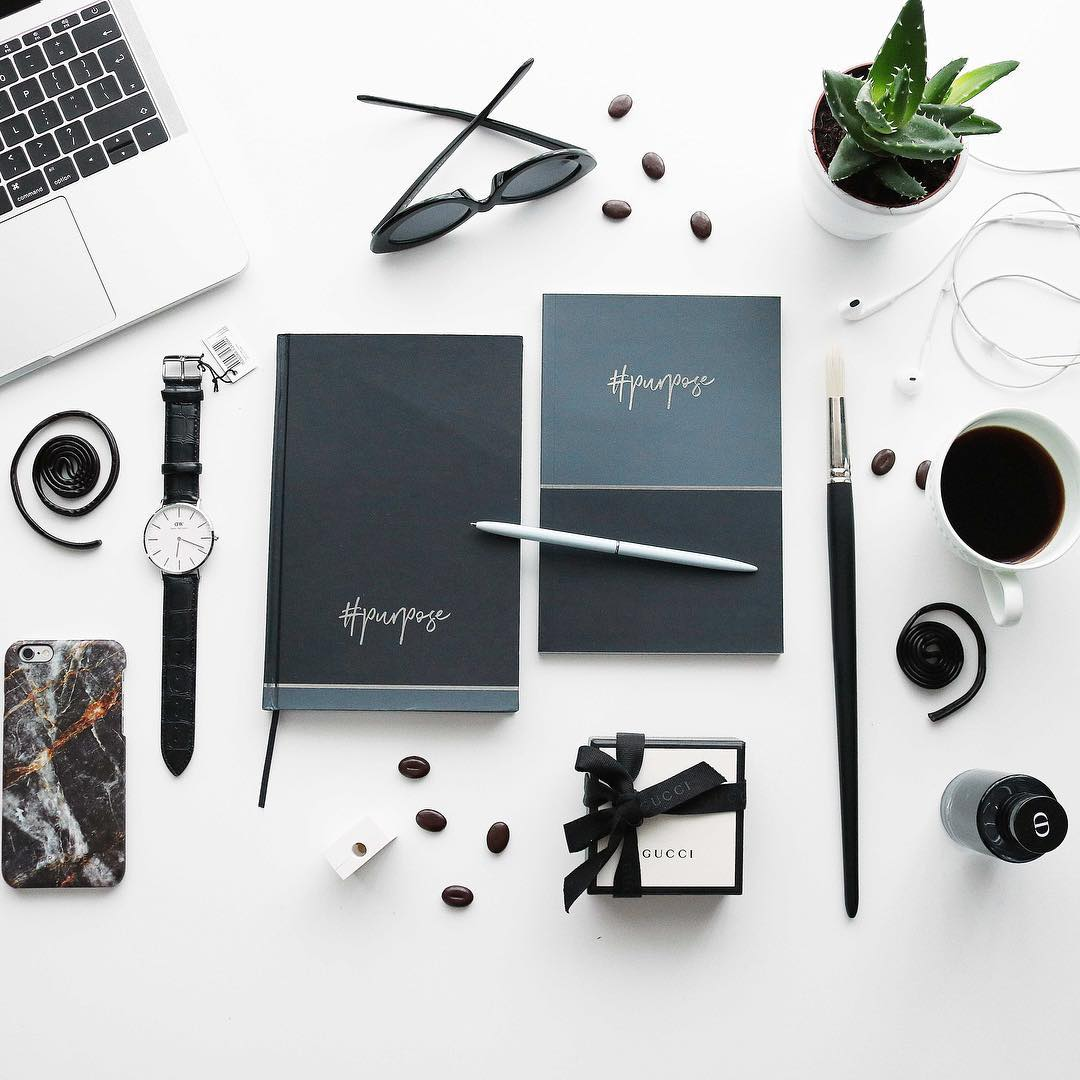 Just a Few of the "Musts" that need to be in your COMMAND CENTER...
– school calendar/important school dates
– Family Birthday Calendar (pictured above)
You can get all of these and more with the Ultimate Bundle Sections of Home Management Planners & Printables:
(Planner) Giving you the ability to track all aspects of your life, the Life Management Binder will not only help you get your home-life in order, but help you feel like an organizational rock-star!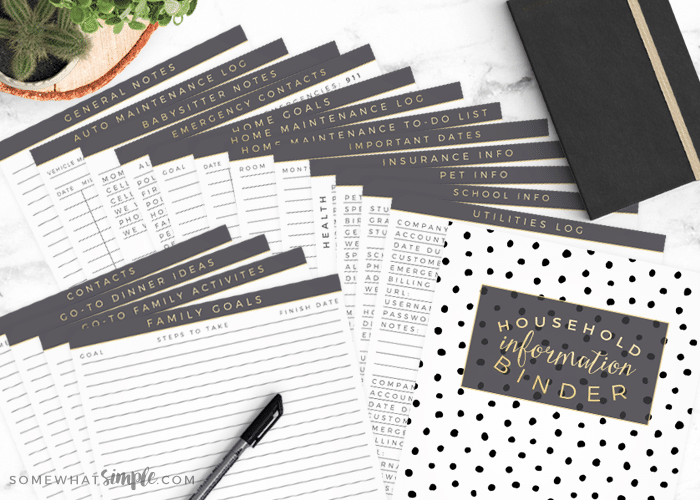 Save
HOME MANAGEMENT BINDER
A Home Management Binder is the perfect way to store important family documents and keep valuable information in one place! It is a great resource to have in case of emergency, and it is the perfect way to keep track of all things home and family related. We have some printables to get you started – read all about it here:
Home Management Binder
If you don't want an entire binder, consider placing the following information in a prominent location somewhere in your command center:
– contact info for neighbors
– a list of emergency resources: telephone numbers for doctors + vets, insurance information, pharmacy and medication records etc.


CHORE CHARTS + TO DO LISTS + DAILY SCHEDULES
I use our command center as the location for my kids chore charts and my to-do list. In the summer, I like to add our Daily Summer Schedule so the kids know exactly what to expect of our day. Here are the www.pinterest.com/simplymommies3
Printable Chore Charts for Kids
To Do List
Daily Summer Schedule

Save
A PLACE FOR INCOMING MAIL AND PAPERS + SMALL OFFICE SUPPLIES + A TRASH CAN
Every home needs a paper organization system for mail, bills to be paid, school permission slips that need to be signed etc. The more organized you can make this area of your command center, the better! I like to have a place where all things are "dropped" – a place where kids can set their homework folders or important project assignments, and a place my husband can drop the mail as he walks into the house. I don't let the pile sit there for longer than 24 hours though, because I don't want it to pile up and I don't want those important papers lost. So I also include a file system in my command center where I can sort and organized all the papers. I toss unused/outdated papers multiple times a week, so having a recycle bin handy sure helps me cut down on the paper clutter!
The last thing I make sure to have handy are a few small office supplies – pens/pencils, paper clips, stapler, hole punch, and sticky notes, etc.
FAMILY COMMAND CENTER IDEAS
Your family will be better off for having an organized space for all upcoming important events! But don't take my word for it; take it from the ten stellar command center creators featured below: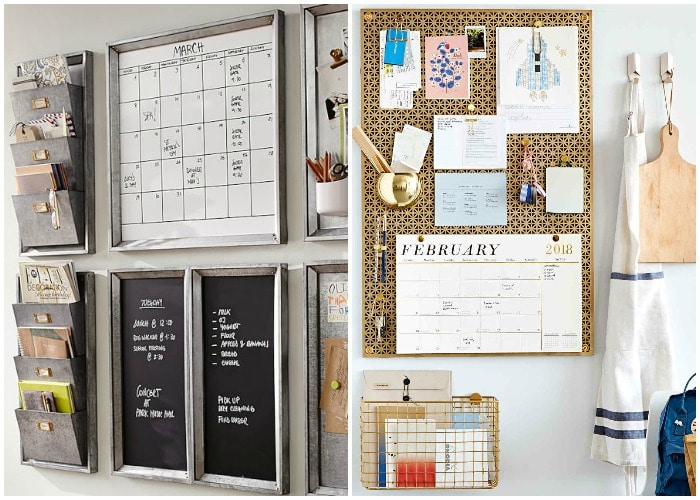 **First, this chalkboard wall allows for maximum flexibility and it looks fantastic! Plus you can make your own as a family project at www.chalkcouture.com/simplychalkmom
** Easy DIY yourself $1 store clipboards for each child to clip on must do or must sign papers plus the happiness planner you are set to take control of all the Family Chaos!
**The Happiness Planner, get your self organized and mentally ready for each day
http://thehappinessplanner.com?aff=655
JUST ABOUT HALFWAY THROUGH OUR LIST!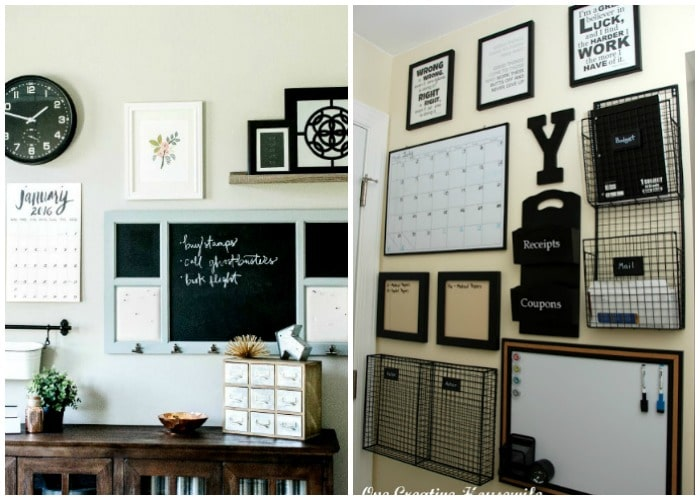 **Here is a really cool way for a command center with an entryway. The result is a completely decorated with a wall a The Happiness Planner, chalkboard, and plenty of hanging wall organization. (Again Dollar Store) This command center keeps it simple and stylish by using wire wall baskets for incoming and outgoing papers, a corkboard and calendar and some matching decor.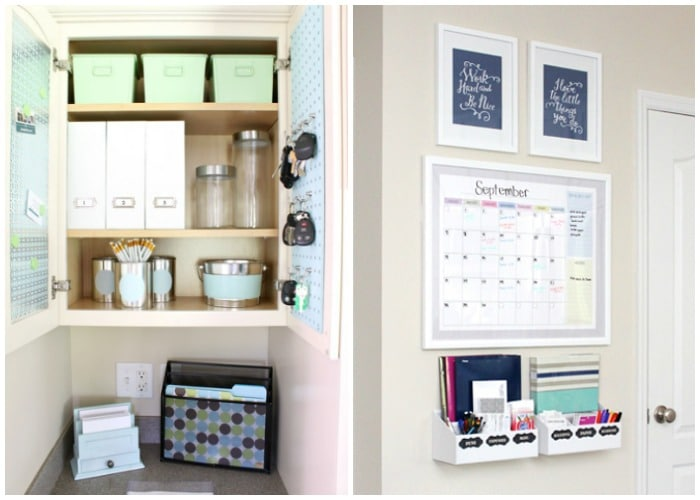 **Another great way of setting up your Command Center, are inside of a cabinet. They play host to the organizational effects, all of which can easily be hidden away by simply closing the cabinet. A smart dry erase calendar and a slotted organizer below becomes a landing spot for important papers, keys, phones, glasses, office supplies and more!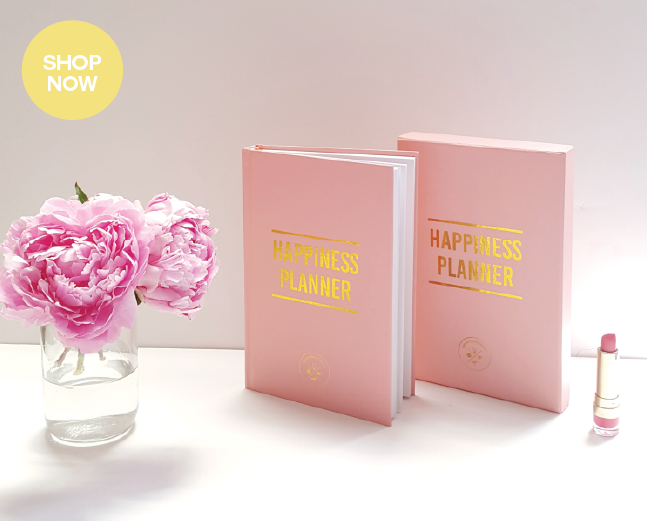 The Only way to stay organized in such a crazy busy life! MOTHERHOOD.
-Here is what all been waiting for, just SIMPLY click on one of our highlighted links to receive a %10 off coupon from the wonderful and motivational site "The Happiness Planner"