Adventure here we come!

Grab a Paddle and Hit the Water
Grab a paddle and enjoy a river trip during the fall, when mild temperatures make a downstream float even more relaxing. Head to Fayetteville, W.Va., about an hour southeast of the West Virginia capital of Charleston, where you can enjoy views of the expansiveNew River Gorge Bridge (above) from a trail along the rim of the gorge and embark upon a must-do run down the New River or the Gauley River. Outfitters such as Class VI are plentiful. Making North Carolina your destination? Then you'll find the Nantahala River to be a family-friendly paddling destination. The Nantahala Outdoor Center, nestled deep within the lush Nantahala Gorge about an hour west of Asheville, N.C., can help you plan an adventure on the Nantahala or other nearby paddling destinations.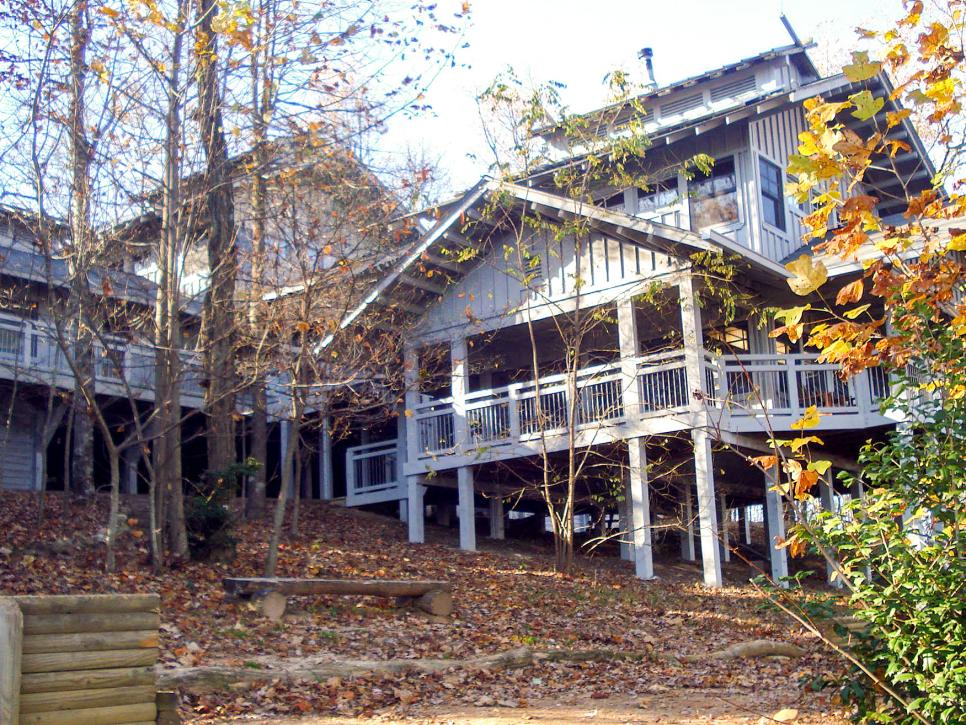 Stay at a Hike-In Lodge
Take the easy-to-moderate, five-mile trail from beautiful Amicalola Falls to the Len Foote Hike Inn, tucked amid the beautiful mountains of Georgia's Chattahoochee National Forest less than three hours north of Atlanta. The rustic inn offers soft beds in their 20 guest rooms, showers and two meals a day in the dining hall. And perhaps most welcoming is the wrap-around porch offering a chance to relax after a full day of hiking the trails flanked by lush stands of rhododendron and mountain laurel. For a full-day of hiking, trek out to the nearby Benton MacKaye and Appalachian trails. Reservations are required.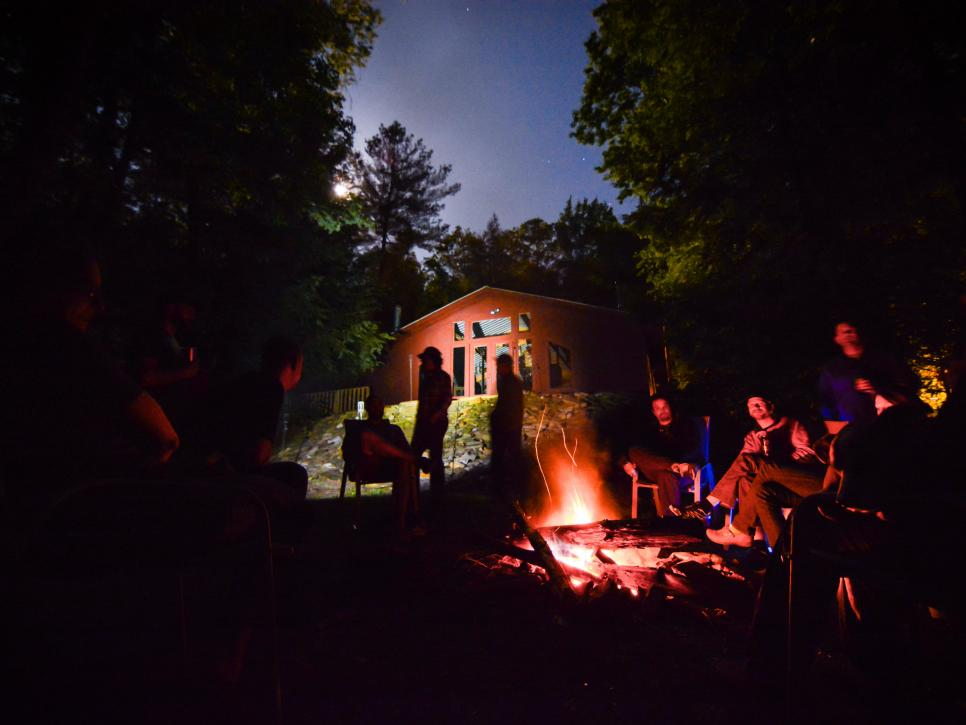 Book a Mountain Bike Trip
"Everything here is catered around the bike," says Kate Gates, co-owner of Mulberry Gap Mountain Bike Get-A-Way in Ellijay, Ga., about two hours north of Atlanta. From Mulberry Gap, riders can embark on iconic Georgia rides such as the Pinhoti and Bear Creek trails. The crew at the inn can help with trip planning, offer shuttle services and rent bikes. After your ride, return to the inn for a dip in a hot tub then a family-style meal, and finish the day by sharing stories of your epic adventures (and crashes) with other riders around a campfire. Not a mountain biker? There are plenty of trails to explore and streams to cross in the surrounding mountains, and the quaint town of Ellijay is famous for its annual fall Apple Festival.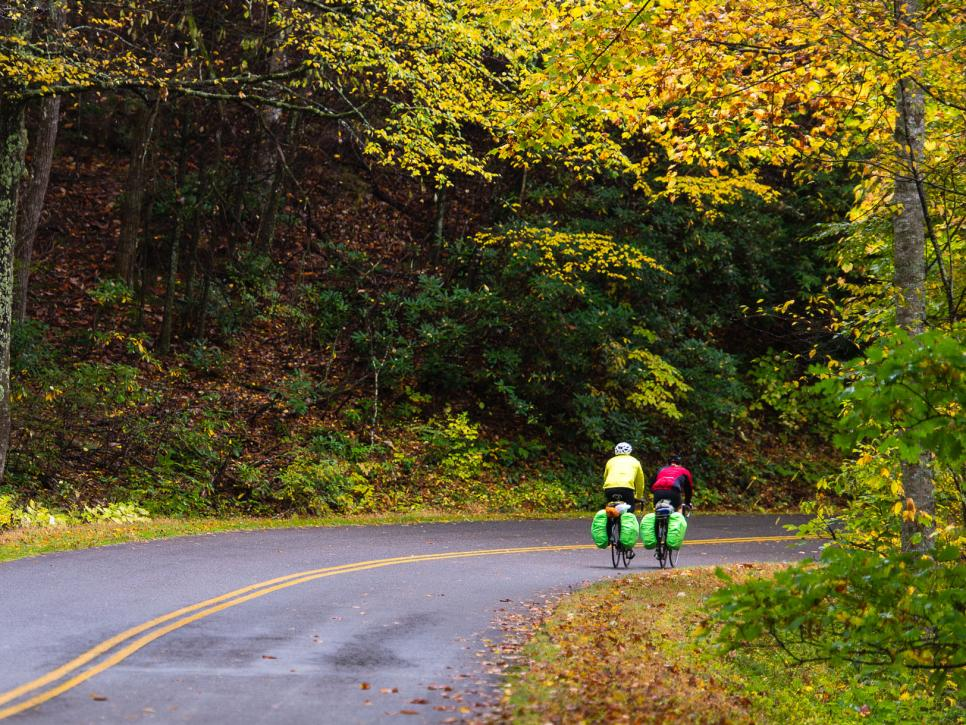 Cycle the Blue Ridge Parkway
The Blue Ridge Parkway winds 469 miles through Virginia and North Carolina and offers cyclists challenging climbs and dramatic views, particularly during the fall. The National Park Services offers safe travel advice and general route information if you're planning a trip yourself. Consider a series of day trips based out of key areas where you can find supplies and lodging. Or, you can opt for a fully-supported, guided experience with a service such as Black Bear Adventures, which will plan routes, provide local knowledge and provide meals.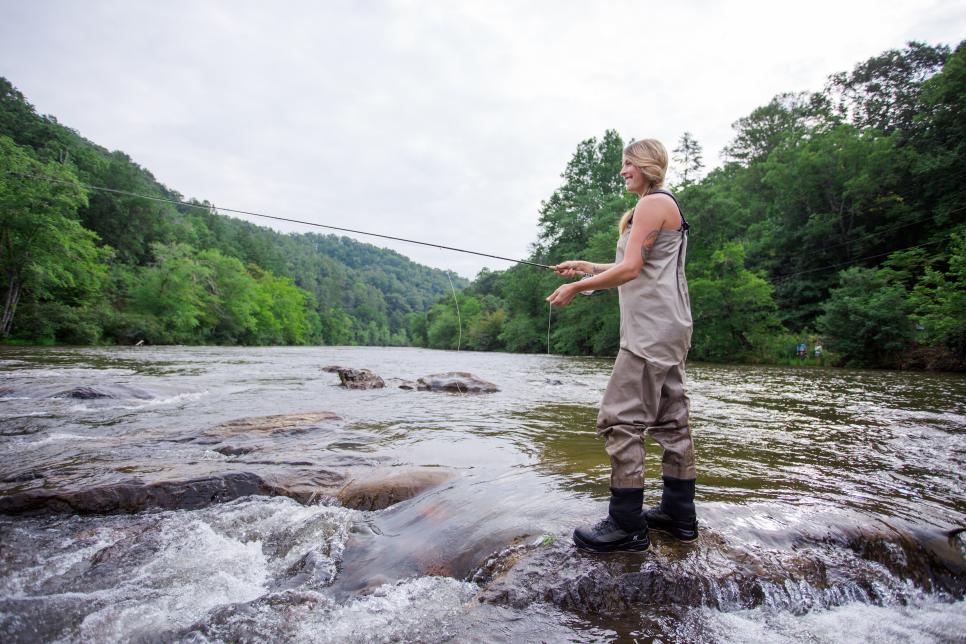 Go Fly Fishing
Jackson County, N.C., offers 4,600 miles of streams and is home to the Western North Carolina Fly Fishing Trail. Popular destination towns along the Tuckasegee River include Sylva, Dillsboro and Webster, all about a two-hour drive northwest of Greenville, S.C. The Tuckasegee is home to brook, brown, rainbow trout and more. Not a fly fisherman or want help finding the best spots? Several guide services and outfitters are available.
Courtesy of The Travel Channel